NOUVEAU - NEW
2023
Procès-verbaux, Artist-fun space, CDLA (Le centre des livres d'artistes), Saint-Yrieix-la-Perche, FR
15.04.2023 - 17.06.2023

BANQUEROUTE, Group show in parallel of the exhibition 'Private views', La boverie museum , Liège, BE
invited by art au centre - 28.04.23 - 13.08.23

Extraits des procès-verbaux, IKOB Eupen, BE
from 30th April onwards - trilingual edition: postcards in French, German and Dutch

throughout the year 2023: artistic research with la fabrique autonome des acteurs (la faa.), Bataville, FR

_ _ _
NEW VIDEO
Elles ont un plan., 2022




EDITION
Extraits des procès verbaux, 2022 - FR
Edition, poster and postcards
> prices: 20 € / set of 36 postcards - 25 € / poster (edition limited at 90 ex.)
for sale at LENDROIT Editions in Rennes or directly through me > josephinekaeppelin@yahoo.fr)
+
Uittreksels uit de notulen - NL
reeks van 36 postkaarten, nederlandse versie, januari 2023
NU ook te koop bij de Boekhandel van der Velden-van Dam in Heerlen ( NL).





OBJET
Procès verbaux, 2022





Prix AICA - Claire Kueny (Docteure en Histoire de l'art et esthétique) présente le travail de Joséphine Kaeppelin.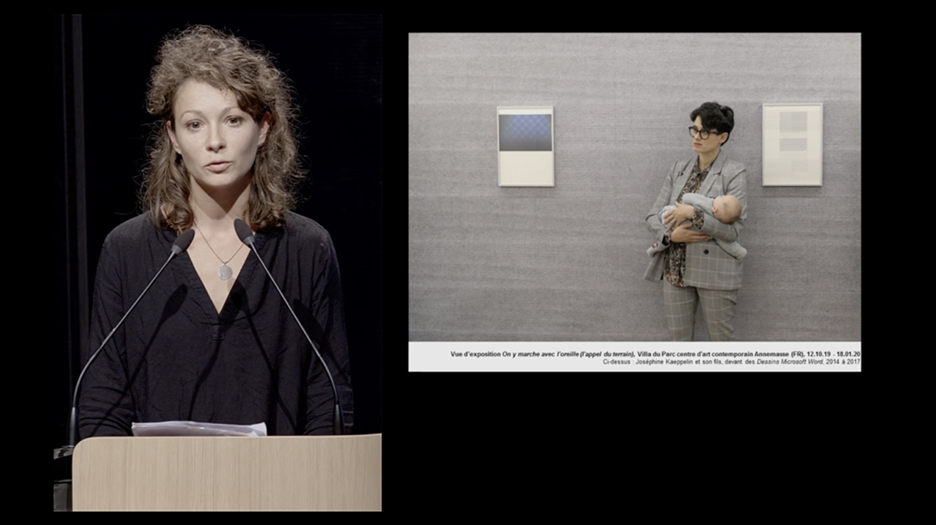 RECHERCHE
la R-team - fabrique autonome des acteurs (faa.)
Daria Lippi, Juliette Salmon, Virginie Vaillant, Silvia Gallerano, Élodie Brochier, Sophie Muriot, Joséphine Kaeppelin

INFO

Since 2021, I am part of the research team (R-team) of
La fabrique autonome des acteurs
(transdisciplinary structure for performing arts and theater).
Since 2015, I am an active member of the artist-run space
Greylight Projects
, currently based in Heerlen (NL).
Since January 2020, I am running the distribution platform for local food products the
Buurderij Heerlen
.
_
For more information about my work, feel free to contact me
josephinekaeppelin@yahoo.fr