LAST NEWS
visual art practice
# PATRONS, group show "Mois du fil", Musée de Folklore et vie frontalière, Mouscron, BE
2.11.2023 - 3.12.2023
# You can find the postcards Extraits des procès-verbaux in the shop of the Museum IKOB in Eupen, BE.
And also in the book shop Boekhandel van der Velden van Dam in Heerlen, NL.
The postcard series is available in 3 languages: French, German and Dutch - for sale/or exhibitions.

food and art event
SOON >>> EAT AWAY - Tozan Meshi (Safari dinner) November 2, 2023 - Heerlen, NL
Emeline Galhac is the cook and the artist for this second edition of the KOK & KUNST dinner.
Event organised by the Buurderij Heerlen, part of the Dutch Mountain Film Festival

transdisciplinary & collective research
The season 2023 is over. Our seasonal stay in Bataville is also over.
We (the research team) are currenlty working on the upcoming season and
preparing the 4° edition of the Festival des Antipodes that will take place on 23-24-25 August 2024 in Bataville, FR.
More info soon on the website of la fabrique autonome des acteurs (faa.)

_ _ _
NEW VIDEO
Elles ont un plan., 2022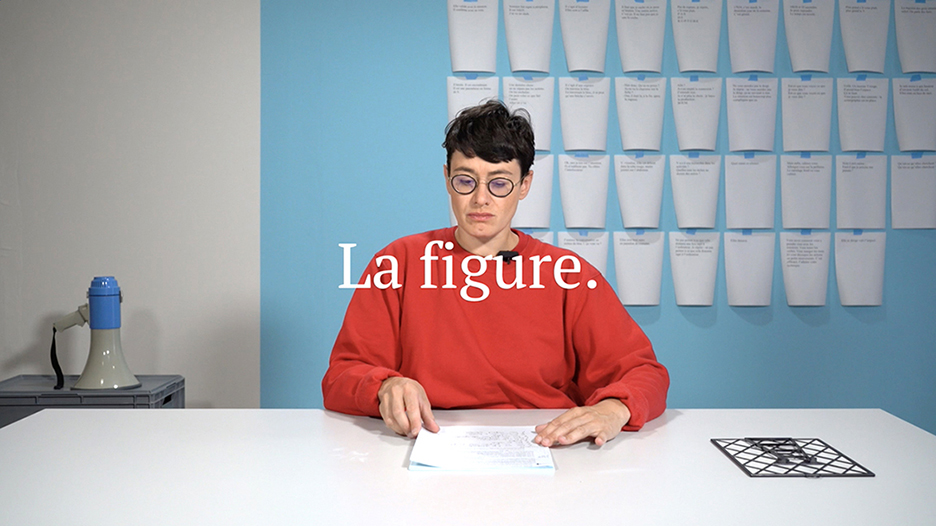 EDITION
Extraits des procès verbaux, 2022 - FR
Edition, poster and postcards
> prices: 20 € / set of 36 postcards - 25 € / poster (edition limited at 90 ex.)
for sale at LENDROIT Editions in Rennes or directly through me > josephinekaeppelin@yahoo.fr)
+
Uittreksels uit de notulen - NL
reeks van 36 postkaarten, nederlandse versie, januari 2023
NU ook te koop bij de Boekhandel van der Velden-van Dam in Heerlen ( NL).





OBJET
Procès verbaux, 2022





Prix AICA - Claire Kueny (Docteure en Histoire de l'art et esthétique) présente le travail de Joséphine Kaeppelin.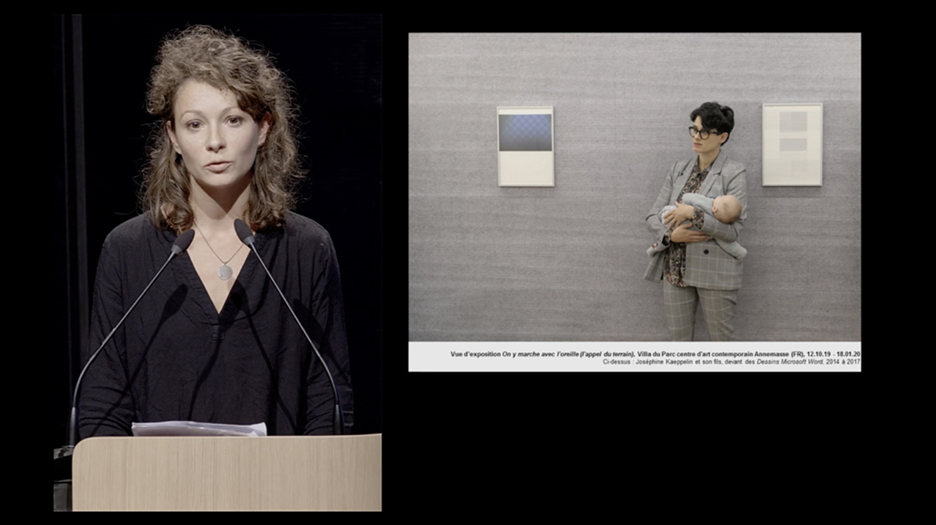 RECHERCHE
la R-team - fabrique autonome des acteurs (faa.)
Daria Lippi, Juliette Salmon, Virginie Vaillant, Silvia Gallerano, Élodie Brochier, Sophie Muriot, Joséphine Kaeppelin

INFO

Since 2021, I am part of the research team (R-team) of
La fabrique autonome des acteurs
(transdisciplinary structure for performing arts and theater).
Since 2015, I am an active member of the artist-run space
Greylight Projects
, currently based in Heerlen (NL).
Since January 2020, I am running the distribution platform for local food products the
Buurderij Heerlen
.
_
For more information about my work, feel free to contact me
josephinekaeppelin@yahoo.fr